Meet the talents
Our team represents the spirit of our company: driven, committed, and acutely aware of how limitless Clinnex's potential is to grow. Our team is deeply committed to understand clients' business and very passionate about delivering the best results possible. We believe, "Our Clients' success is our success".
Let's introduce you to our few key peoples.
Dr. Leonard Kaufman, PHD
Advisor
Dr.Leonard Kaufman started his career in 1974 as a visiting professor at the Ecole des Hautes Etudes in Lille (France) and Univeriste du Zaire (Congo). In 1980, Dr. Kaufman spent six years as the Associate Professor at Vrije Universiteit Brussel followed by another six years as a  full time professor, before becoming Head of the Department of Biostatistics and Medical Informatics in 1991. With 36 years of experience in the field of Biostatistics and Medical Informatics, he brings expansive knowledge on best methods and practices for efficiently providing analytical results that summarize clinical trial protocol endpoints.
Throughout his career, Dr. Kaufman has authored and/or co-authored 140 publications in books and scientific journals of which 4 books are on Chemometrics, Cluster Analysis, and  statistical analysis of medical data.
Dr. Marie-Paule Derde, phd
Advisor
Dr. Marie-Paule Derde is an Industrial Pharmacist who worked at the Vrije Universiteit Brussel for 12 years in the Departments of Analytical Chemistry and Biostatistics. In 1989, Dr.Derde founded DICE, a biometrics CRO, in Brussels, Belgium. She also serves as a visiting lecturer in the Pharmed Program in Pharmacology and Pharmaceutical Medicine (ULB).
She has authored over 100 publications and two software packages in the fields of Chemometrics and Clinical Research. Dr.Derde brings in more than 25 years of rich experience in Clinical Data Management, Statistical Analysis and Medical Writing across various therapeutic areas.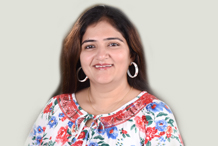 Ms. Jeenal Palan
Manager, Biometrics
Ms. Jeenal Palan has over 10 years of experience in the clinical research industry with more than 9 years of experience in Clinical Data Management. Prior to Clinnex she was associated with Tata consultancy services (TCS) and Veeda Clinical research. In TCS she was a part of the core team of data management group where her major experience was in project management and process improvements for end to end Clinical data management projects.
In Veeda Clinical Research she was responsible to handle delivery of Biometrics projects. Currently in Clinnex she is incharge for day to day delivery of biometrics projects and a key part of business development activities.